The Microsoft Surface Duo will soon Launch up to July – Expected features
Microsoft is reportedly planning to launch its first dual-screen smartphone, The Microsoft surface Duo, in late July.
The Microsoft Surface Duo is shaping up to be everything we've ever wanted from Microsoft's much-anticipated phone. Even if Microsoft isn't officially calling it a smartphone.
Microsoft may be planning to launch the Microsoft Surface Duo in the coming weeks in order to beat the Samsung Galaxy Fold 2, which is expected to launch on August 5, According to Windows Central's Zac Bowden.
The Microsoft Surface Duo Expected features:
Unveiled in 2019, the Microsoft Surface Duo is expected to come with mid-range specs, including the Qualcomm Snapdragon 855 SoC, 6GB RAM, and either 64GB or 256GB of storage.
The device is expected to feature a single 11-megapixel camera sensor above the right display that will be used for both front and rear-facing photos and videos. The smartphone has two equal-sized 5.6-inch AMOLED displays. Each screen offers a 4:3 aspect ratio of 1800 x 1350 pixels resolution and 401ppi pixel density.
The Microsoft Surface Duo's two displays are held together with a fully rotating hinge that can be adjusted to any angle.
The Surface Duo will ship with a 3,460mAh battery and has USB-C fast charging.
It won't support 5G, maxing out at 4G LTE speeds instead. It is also speculated that the device lacks support for wireless charging and NFC.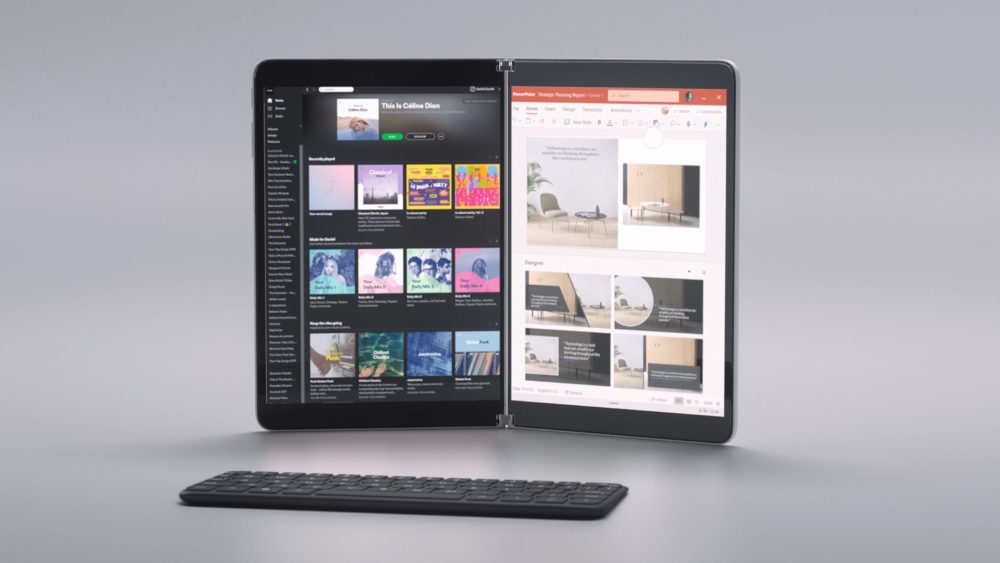 The Microsoft Surface Duo price and release date: 
The Microsoft Surface Duo will hit the streets in time for the 'holiday 2020' season, so likely before December 2020. We don't know how much it will cost. Hint: with two screens, it'll be expensive.
More recent rumors have hinted that Microsoft could launch the Surface Duo much earlier than originally planned, perhaps in April or May 2020. For now, though, we don't have any solid evidence that Microsoft will indeed deviate from the schedule it first set out
Check it out Latest Microsoft Recruitment: Click here
If You Want To Get More Daily Such Jobs Updates, Career Advice Then Join the Telegram Group From Given Link And Never Miss Update.
Join Telegram Group of Daily Jobs Updates for 2010-2021 Batch: Click Here
Why You're Not Getting Response From Recruiter?: Click here
How To Get a Job Easily: Professional Advice For Job Seekers: Click here
Cognizant Latest News: Up To 20K+ Employees Will Be Hired: Click here
COVID-19 Live Tracker India & Coronavirus Live Update: Click here
Why Remove China Apps taken down from Play store?: Click here
Feel Like Demotivated? Check Out our Motivation For You: Click here
List of Best Sites To Watch Free Movies Online in 2020: Click here
5 Proven Tips For How To Look Beautiful and Attractive: Click here