How To Disable Windows 10 Update Permanently
If you always away from data due to Automatic updates. Here's an article on How To Disable Windows 10 Update Permanently. One of the controversial features of Windows 10 is a new way that the operating system handles updates. Cumulative updates are installed automatically when Windows decides to do it. This can be extremely frustrating for Windows 10 users as they are often forced to restart their machine at an inopportune time.
In this article, we are sharing how to block Windows Update
Method 1: How to disable windows 10 update using Setting
This is a very basic method, almost everyone knows. If you want to skip an update, you can pause updates until the day you want to apply them.
Open Settings.
Select Update & Security.
Click on Windows Update.
Click the Advanced options button.
Under the "Pause updates" sections, use the drop-down menu and select how long to disable updates.
By this, the Update will be pause until the day you specified. When the device reaches the pause limit, you must install the latest updates available for the option to be available again.
Method 2: Stop windows 10 update using Command Prompt
Fire up the Run command (Win + R). Type in "services.msc" and hit Enter.
2. Select the Windows Update service from the Services list.
3. Click on the "General" tab and change the "Startup Type" to "Disabled".
4. Simply Restart your machine.
Method 3: Disable windows 10 update Using Group Policy Editor
Launch the Run command (Win + R). Type in "gpedit.msc" and hit Enter to open the group policy editor.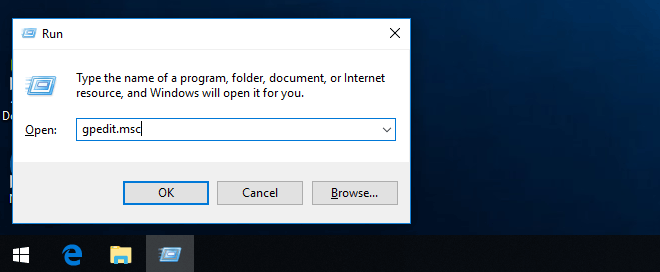 2. Navigate to the following path:
Computer Configuration > Administrative Templates > Windows Components > Windows Update
3. Double-click the Configure Automatic Updates policy on the right side.
4. Check the Disabled option to turn off the policy and disable automatic updates permanently.
5. Click the Apply button.
6. Click the OK button.
Join Telegram Group of Daily Jobs Updates for 2010-2023 Batch: Click Here
If You Want To Get More Daily Such Tech Updates, Career Advice Then Join the Telegram Group From Above Link And Never Miss Update.
Accenture Hiring Freshers of Package 4.5 LPA Across India: Click here
Why You're Not Getting Response From Recruiter?: Click here
Top 5 High Salary Jobs in India IT Sector 2020: Click here
How To Get a Job Easily: Professional Advice For Job Seekers: Click here
A Leadership Guide For How To Win Hearts and Minds: Click here
COVID-19 Live Tracker India & Coronavirus Live Update: Click here
Career Tips for Freshers: Top 7 Hacks To Land Your Target Job: Click here
Top 5 Best Indian Car Launches In December ahead: Click here
Feel Like Demotivated? Check Out our Motivation For You: Click here
Top 5 Best Mobile Tracking App in 2021 For Mobile & PC: Click here
5 Proven Tips For How To Look Beautiful and Attractive: Click here
Home Workouts During The Lockdown For Fitness Freaks: Click here