After the Play Store, Apple Removes TikTok Alternative Zynn From App Store
Similar to Google Play Store, Apple's App Store also removed Chinese video app Zynn which is also known as TikTok Alternative, a clone of the hugely popular video app TikTok, following accusations of plagiarism.
Google had also axed a few emerging apps like Mitron and Remove China Apps before Zynn.
Before its removal from the U.S. App Store, Zynn was the No. 5 app, according to data from Sensor Tower. The app reached the No. 1 spot for the first time on May 27 and stayed there through June 1. It then jumped to No. 1 again from June 5 through June 10.
Sensor Tower estimates Zynn was downloaded 5 million times on iOS and 700,000 times on Google Play before it was removed.
"We understand this happened due to complaints raised on user-uploaded videos. This is an isolated incident that has triggered a routine investigation from Google's platform. Upon receiving the notice, we immediately removed the problematic video and blocked the user from uploading any additional videos before providing further proof of copyright," a Zynn spokesperson told The Verge
As per a report published in Wired, the app was removed from Play Store after the users had alleged that their content was uploaded on Zynn without their consent. Some users have also noticed that their accounts were cloned completely on the Zynn app. Right from their name, pictures to videos had appeared on the clone app and the people had no inkling how their content was transported to the Zynn app.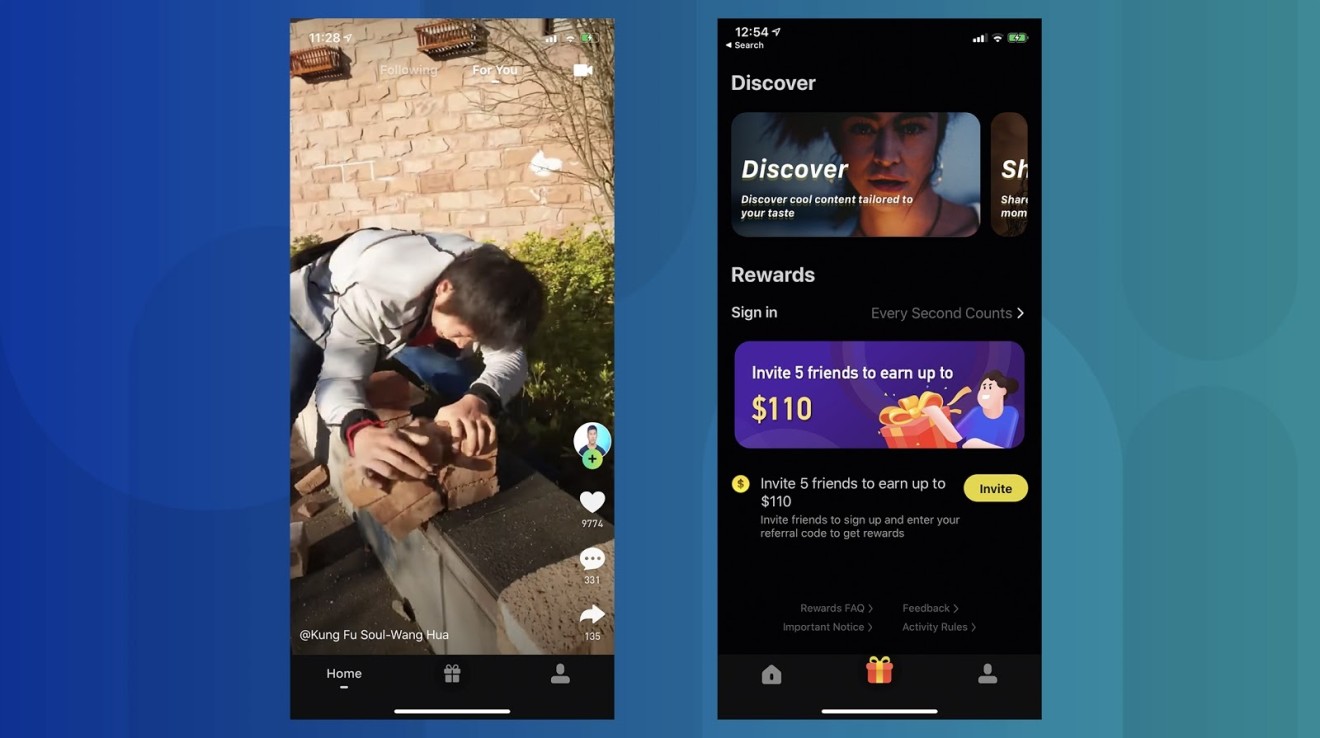 Is ZYNN App real?
As a brief summary, Zynn is an almost direct copy of TikTok and is funded by Kuaishou, which is a rival app for Douyin (the Chinese version of TikTok). … According to Wired, Zynn has been removed from the Google Play Store amid accusations that it's been stealing people's content from other apps.
How this clone app gained followers rapidly?
This app gets raise due to the reward program, which was something no app offers. As the Wired report, users got $1 for joining the app, $20 for getting another user to join the app, and $10 for making five other users join the app
If You Want To Get Daily Tech news, Updates Then Join the Telegram Group From Given Link And Never Miss Update.
Join Telegram Group of Daily Jobs Updates for 2010-2021 Batch: Click Here
Why You're Not Getting Response From Recruiter?: Click here
How To Get a Job Easily: Professional Advice For Job Seekers: Click here
Cognizant Latest News: Up To 20K+ Employees Will Be Hired: Click here
COVID-19 Live Tracker India & Coronavirus Live Update: Click here
Feel Like Demotivated? Check Out our Motivation For You: Click here
List of Best Sites To Watch Free Movies Online in 2020: Click here
5 Proven Tips For How To Look Beautiful and Attractive: Click here